Replacement roofs available at Richard Connole Conservatories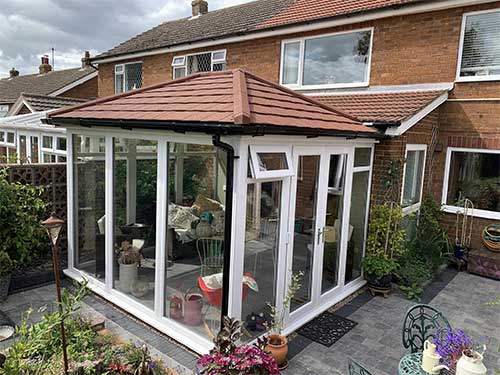 Replacement roofs available at Richard Connole Conservatories
We offer a range of replacement conservatory roofs from a choice of market leading manufacturers including, Global Roofs, Supalite, and Ultraframe. With plenty of choices of glass, and polycarbonate. Once again, we can advise on any building regulation requirements. Our tiled replacement roofs are a hybrid roof made with an aluminium framework and insulated to a high value, with a choice of tiles.
Contact us for a no obligation free quotation today.
Richard Connole Conservatories provides professional replacement conservatory roof services in Scunthorpe and the surrounding areas.